Today we visited Nara, Japan's first real capital. The city is home to the Todai-ji temple and its Daibutsu-den hall, the largest wooden building in the world. The temple burned down several times in its history and it is hard to believe the present Daibutsu-den is only two-thirds the size of the original building. The enormous bronze Buddha figure housed inside made us feel like ants in the house of a giant.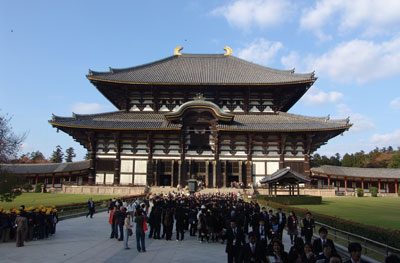 The Daibutsu-den hall of Nara's Todai-ji temple
The Daibutsu, or Great Buddha. To give you an idea of scale: The golden figures in the halo are approx. human-size.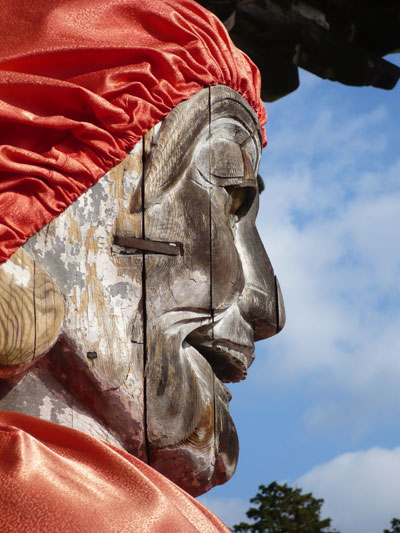 Detail of a smaller wooden figure outside the temple hall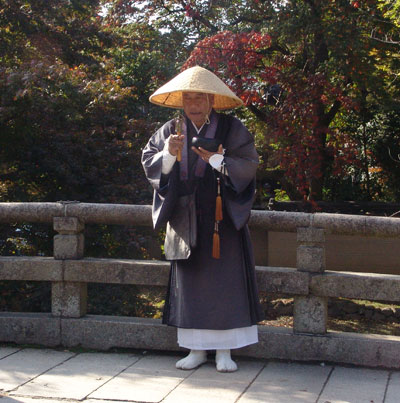 A monk blesses visitors
We found about a thousand other National Treasures roaming Nara's temple district – deer! Considered divine messengers in pre-Buddhist days they are so pampered that they have lost all fear of humans. They'll do almost anything for the special deer biscuits sold by local vendors.
A National Treasure


Young supermodel between photo shoots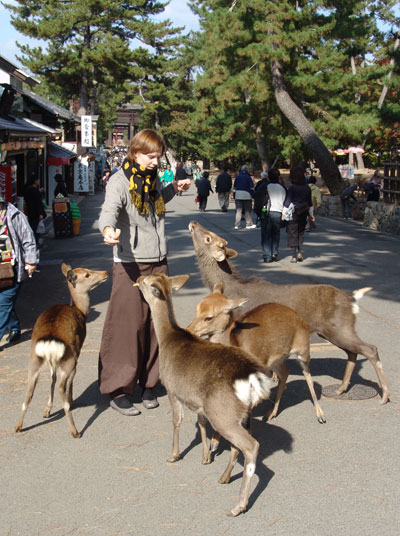 Biscuit bonanza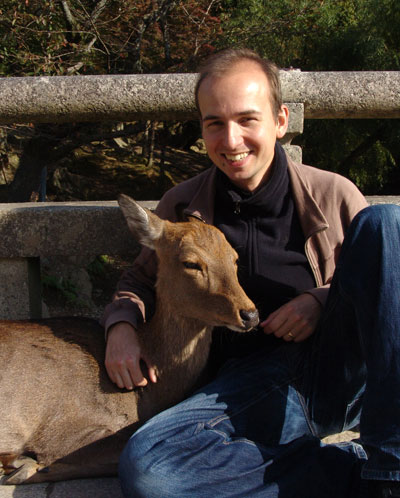 Hunter-gatherer meeting a messenger of the Gods