The contrast between our present location and Koyasan could not be greater. Naoshima is an island dedicated to contemporary art. It is home to the museum/hotel/spa complex of the Benesse foundation and the Chichu Art Museum. Both buildings were designed by Tadao Ando.
The Benesse House and Benesse House Annex could easily have been the setting of a James Bond movie. The three main buildings are set into a hillside with the top part, called the Oval, only accessible via a small monorail. Benesse hotel guests can roam the art collection until 11pm before retiring to their rooms located conveniently inside the museum.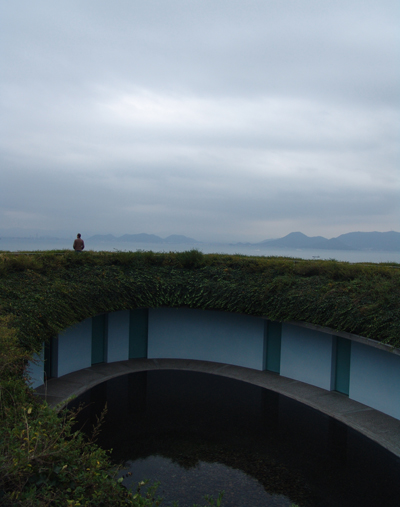 Chichu Art Museum is a collection of minimalist underground spaces custom-designed for the works of art they contain. They are lit entirely by natural light and provide a gallery experience unlike any we've ever had. The artists on show are Walter de Maria, Claude Monet and James Turrell. Near the museum is the Chichu garden planted with the same plant species as those found in Monet's Giverny garden. Photography of the buildings is not allowed but they have a great website that gives information in English and shows the work: http://www.chichu.jp
Dotted around Naoshima's Miyanoura Port are various buildings belonging to the Art House project. Some draw on traditional Japanese architecture for inspiration while this one is built using local reclaimed materials.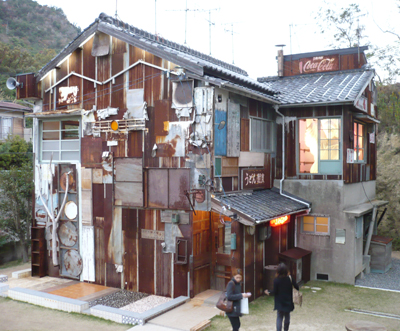 Last but not least, there are many sculptures along the shore of the Inland Sea, the most famous being the red and yellow pumpkins by Yayoi Kusama.