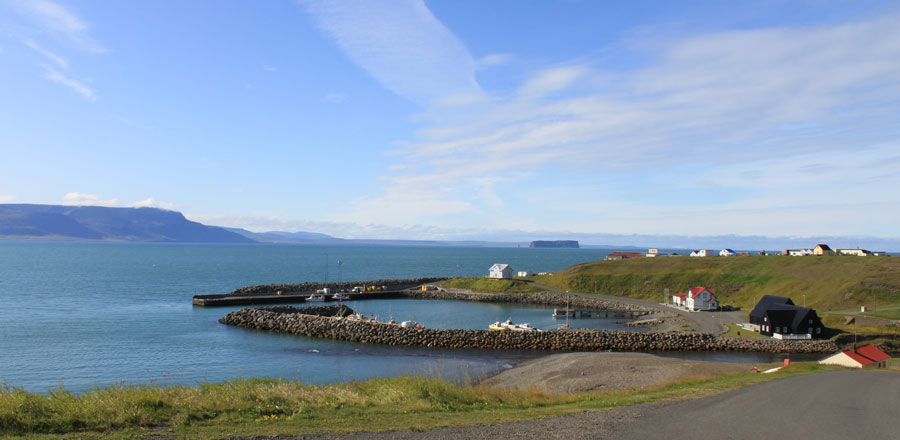 On our way from Reykjavik to Siglufjordur we stopped – among other places – at Hofsos, a village with a natural harbour which made it one of Iceland's oldest trading posts. We strolled along the basalt column coastline until our bus driver picked us up again. He drove along at lightning speed, only slowing down for sheep or when a police 4×4 was in sight. Apart from ferrying passengers up north our driver doubled as postman, delivering everything from food for petrol station shops and spare parts for garages to fish for friends in the villages along the way.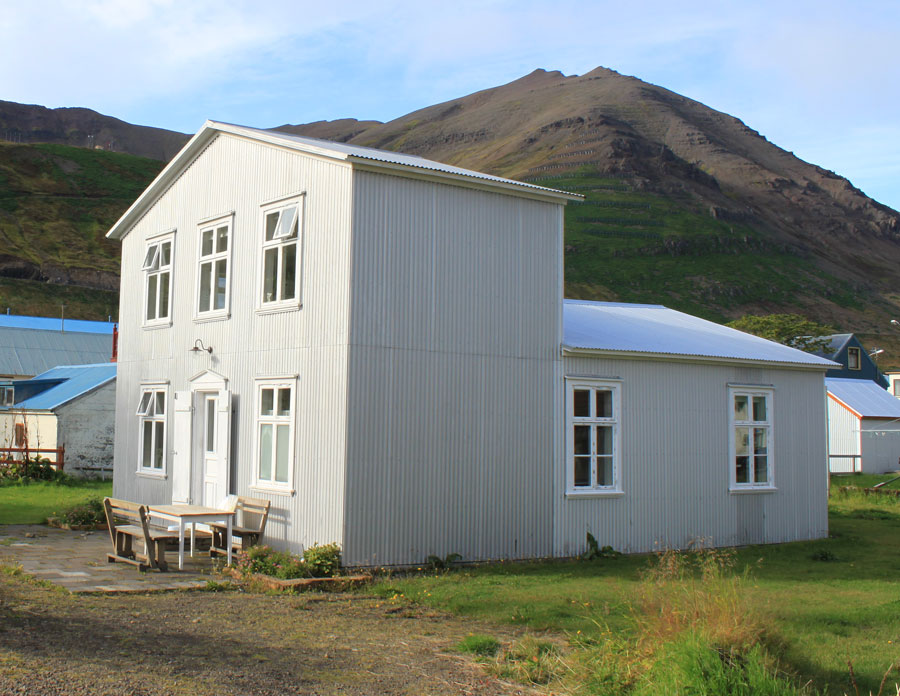 This is Herhusid, our home for the next four weeks. The residency centre, an old prayer house and former Salvation Army post, sits right in the centre of Siglufjordur. The town on the northern coast of Iceland was the country's herring capital until its heyday ended with the world economic depression of 1929 and the decline of fish stocks. Siglufjordur is set on a small peninsula in a fjord with blueberry-loaded hillsides, grazing sheep, ptarmigan and small waterfalls. We'll explore and will keep you posted.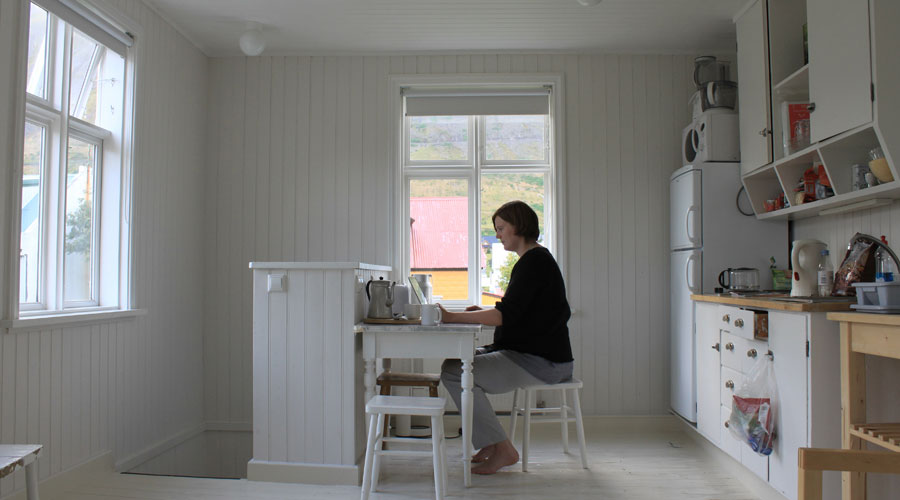 Checking out the online weather forecast in our flat above the studio.