We visited the award-winning Siglufjordur Icelandic Herring Era Museum, only a stone's throw from our studio. It charts the rise and decline of the former 'Herring Capital of the World' and the great 'Herring Adventure' that lasted from the 1867 to 1968.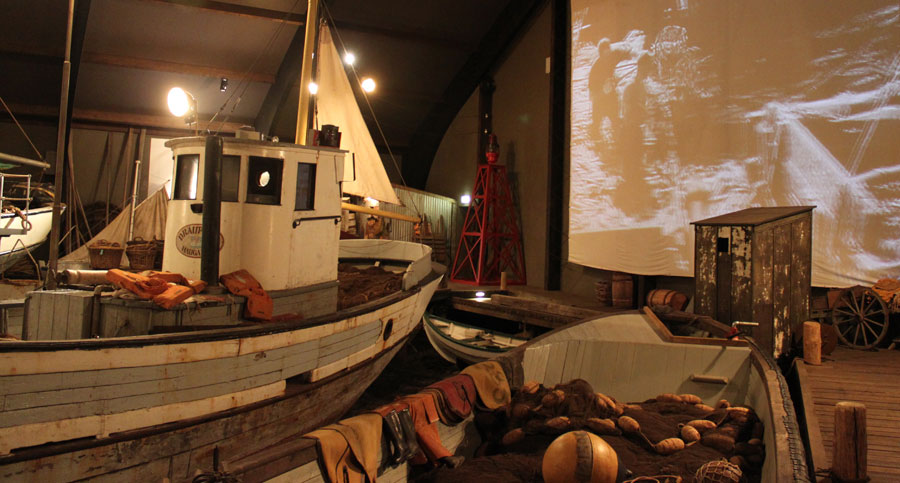 Hundreds of herring barrels being packed in Siglufjordur harbour. The photograph was taken in the heyday of the herring adventure, long before people started to give thought to the idea that the stocks might not last forever.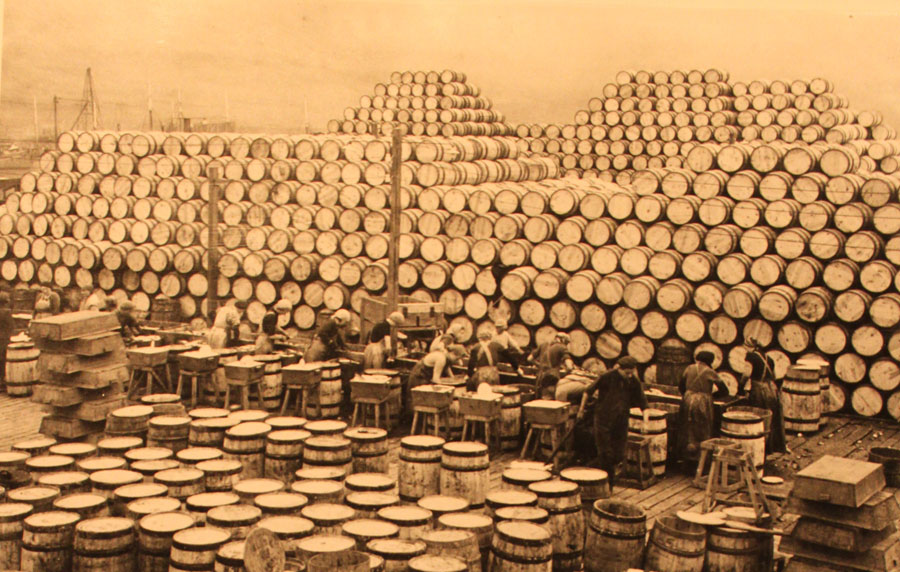 The museum consists of three buildings, showcasing different aspects of life and times in the herring capital. We particularly liked the boathouse with its rebuilt pier and fishing boats. The display was developed together with theatre set designers and includes everything from projections to sounds and smells of the harbour.
Here a view of Siglufjordur in the early 1900s…
— and here for comparison the town at maximum capacity. The population had risen from 380 to just under 4000 people. Today, the harbour structures and most of the factories have been dismantled the town has shrunk to 1200 inhabitants.
Another glimpse of the museum, a rebuilt fishing storehouse.
And a final view of Siglufjordur at the start of the herring boom.