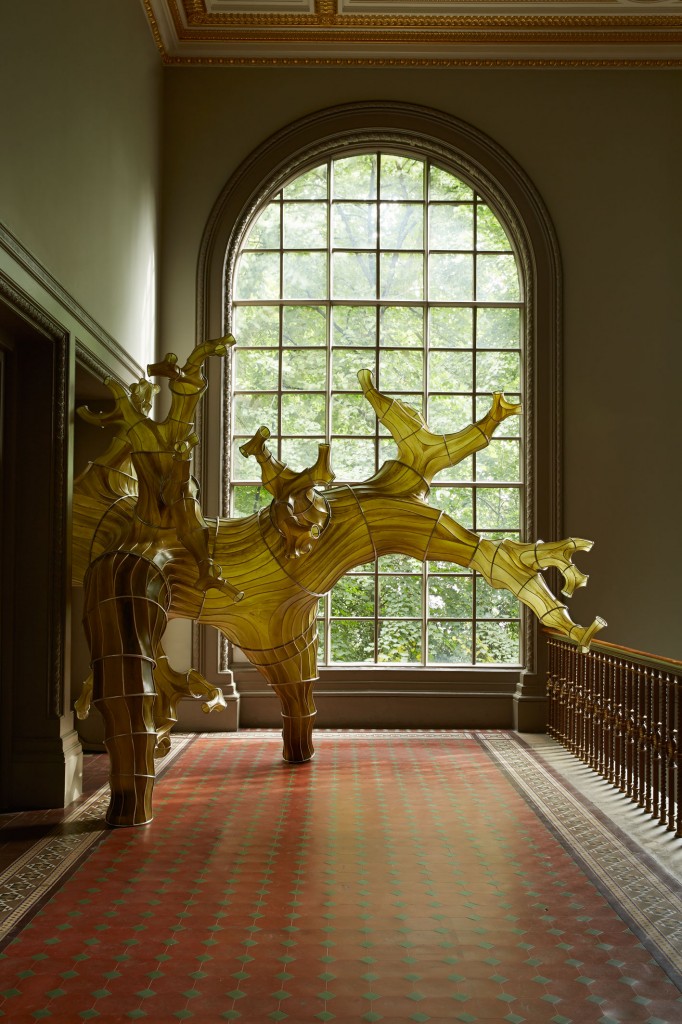 'Oki Naganode'
Installation
Seaweed, cane, aluminium
3.5m x 3.5m x 3.5m
Victoria & Albert Museum,
London, 2013
The 'Oki Naganode' is a large-scale installation made of Japanese Naga seaweed,
which I treated to remain flexible like a translucent leather and stretched over a
modular framework made of cane and aluminium. The installation showcases the
potential of seaweed as a versatile material for design and manufacture. It was
developed as part of my 'Department of Seaweed' residency at the Victoria &
Albert Museum from April to September 2013 and exhibited publicly during the
London Design Festival.