Wednesday, September 16th, 2009
This is the mushroom haul from our last excursion. We were pretty sure they were edible but couldn't ask anyone to double-check because there is no Icelandic tradition of gathering mushrooms. Gero and I researched online and he sampled a little bite – and I am pleased to say is still alive and well.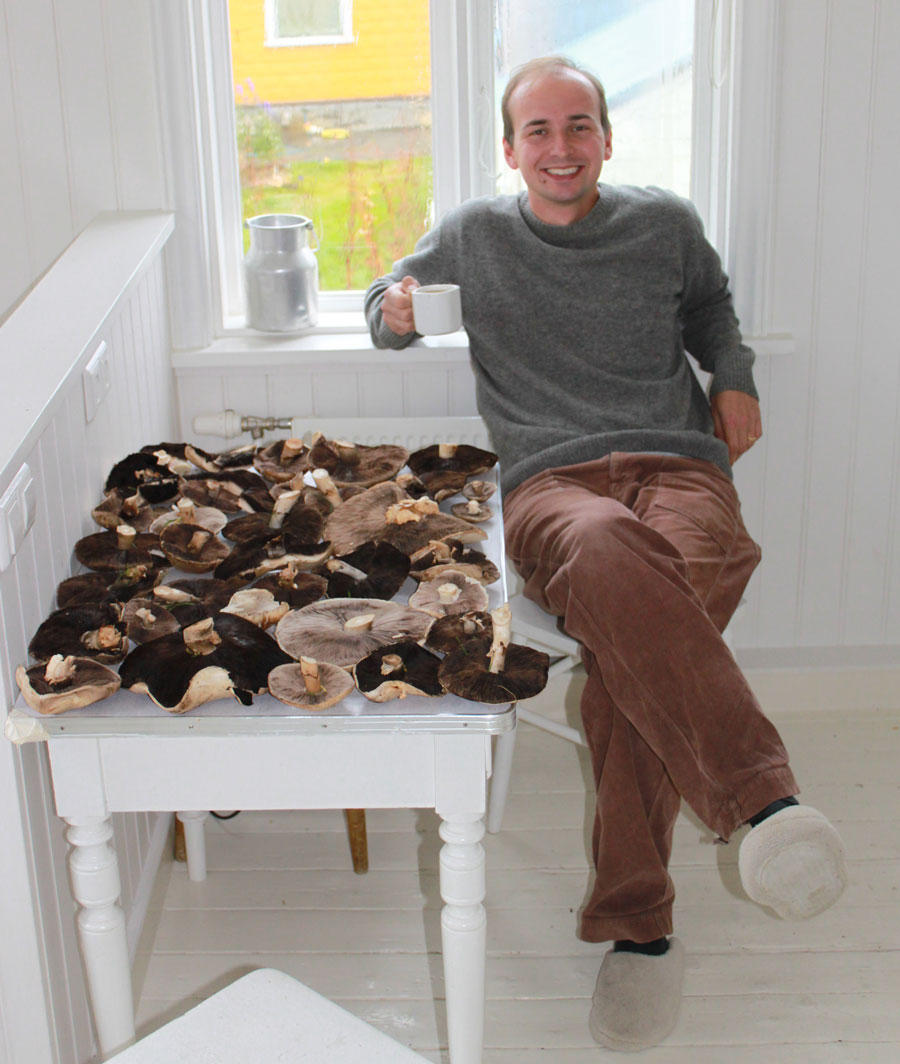 We used the mushrooms for a range of dishes, among them the legendary Champignon Schnitzel.
The Herhusid residency centre team watched us closely for a few days before plucking up the courage to tuck in as well.